LW Consulting, Inc. is pleased to announce our 3-part therapy documentation webinar series designed to guide therapists in capturing skilled, reasonable and medically necessary services.
In this webinar series, you will not only learn how Medicare defines skilled, reasonable and medically necessary care but how to identify and support criteria for medical necessity throughout the episode of care. We will review critical therapy documents and how to document clinical reasoning to support maintenance therapy.

About the Series:
Date: 1/31/2019
Part 1: Defining skilled, reasonable and medically necessary care.
Price: $99.00
Register
Date: 2/6/2019
Part 2: Documenting skilled, reasonable and medically necessary care in an initial evaluation; progress notes; and making updates to the plan of care.
Price: $99.00
Register
Date: 2/13/2019
Part 3: Documenting skilled, reasonable and medically necessary and requiring the unique skills of a therapist when providing maintenance therapy.

Price: $99.00
Register
********* Register for the entire 3-part series for only $269.00. *********
Register


About the Presenters: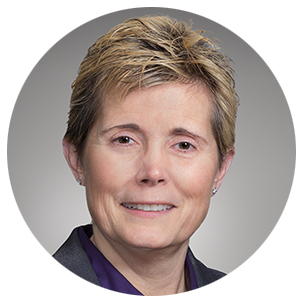 LW Consulting, Inc. (LWCI) is pleased to announce the addition of Deborah Alexander, CHC, CHPC, PMP, DPT, MED, ATC, CSCS to lead the Rehabilitation Consulting Services (RCS) division at LW Consulting, Inc. This strengthens the division with new senior-level leadership and expertise to support the complex needs of the firm's clients and to provide technology to increase efficiency.
Deborah Alexander, a seasoned healthcare executive with more than 25 years of industry experience, joined the firm in June 2018 as a director. She comes to the firm with experience in risk management and assessment, developing and implementing audit processes, compliance and privacy investigations, and leading training and development efforts for staff. Before joining the LWCI team, she served as CEO of a company specializing in assessing clients' compliance risks and government regulations. There, she was responsible for delivering key customer support in responding to federal and state audits.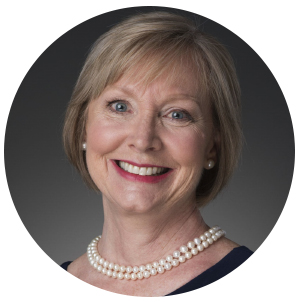 Kay Hashagen is a seasoned Senior Consultant for LWCI with more than thirty-five years of healthcare industry experience, specializing in geriatric rehabilitation in skilled nursing and outpatient rehabilitation facilities, and in personal, assisted and independent living settings. She has a proven record of accomplishment in providing excellent customer service, managing operations with strong performance metrics, and developing creative programs while maintaining appropriate compliance monitoring for Medicare and regulatory requirements. Kay uses her creative energy to identify root causes of problems and develop strategies to engage staff and change behaviors.
Currently, Kay supports ongoing training and resource needs for in-house therapy departments through LWCI's Therapy Resource Information Partner (TRIP) Program. TRIP is designed to support therapists in establishing a strong foundation for patient care needs, outcomes, and documentation to support medical necessity, and then monitoring critical performance metrics and operations systems to meet care delivery requirements. She is also instrumental in training and assessment of needs for the upcoming PDPM PREP, preparation for the Patient Driven Payment Model for SNF.
Kay received her B.S. in physical therapy from Temple University and an M.B.A. from the University of Central Florida. She is currently licensed as an active physical therapist in Maryland and is a member of the American Physical Therapy Association and the Maryland State Chapter. She is well versed in PPS and MDS management and maintains her Resident Assessment Coordinator certification.