LW Consulting, Inc. is pleased to announce our 9-Part Patient-Driven Payment Model (PDPM) Webinar Series "Making the Paradigm Shift to Operate Under PDPM" beginning February 19. While the Centers for Medicare and Medicaid Services, as well as other entities, have released information on the specifics of PDPM requirements, few are talking about approach. Now is the time to focus on strategies, process re-engineering, and specific tasks to ensure your facility is ready.
Join us as we provide you with specifics to make the paradigm shift to operate successfully under PDPM.

About the Series:
********* Register for the entire 3-part series for only $800.00. *********
Register


About the Presenters: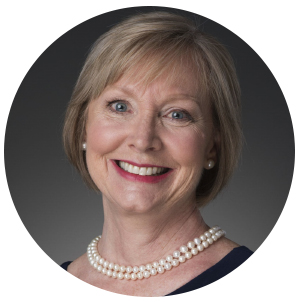 Kay Hashagen is a seasoned Senior Consultant for LWCI with more than thirty-five years of healthcare industry experience, specializing in geriatric rehabilitation in skilled nursing and outpatient rehabilitation facilities, and in personal, assisted and independent living settings. She has a proven record of accomplishment in providing excellent customer service, managing operations with strong performance metrics, and developing creative programs while maintaining appropriate compliance monitoring for Medicare and regulatory requirements. Kay uses her creative energy to identify root causes of problems and develop strategies to engage staff and change behaviors.
Currently, Kay supports ongoing training and resource needs for in-house therapy departments through LWCI's Therapy Resource Information Partner (TRIP) Program. TRIP is designed to support therapists in establishing a strong foundation for patient care needs, outcomes, and documentation to support medical necessity, and then monitoring critical performance metrics and operations systems to meet care delivery requirements. She is also instrumental in training and assessment of needs for the upcoming PDPM PREP, preparation for the Patient Driven Payment Model for SNF.
Kay received her B.S. in physical therapy from Temple University and an M.B.A. from the University of Central Florida. She is currently licensed as an active physical therapist in Maryland and is a member of the American Physical Therapy Association and the Maryland State Chapter. She is well versed in PPS and MDS management and maintains her Resident Assessment Coordinator certification.
Terry Raser has more than 36 years of experience in the healthcare industry. As a consultant for 19 years, she dedicates her career to compliance, quality improvement, MDS education and improvement in the long-term care nursing profession. A nurse since 1980, Terry served in multiple roles including infection control and wound care nursing. In her position as a LW Consulting Senior Consultant and a 29-year Registered Nurse Assessment Coordinator, Terry provides RNAC support and education and performs audits to assist facilities with regulatory compliance and survey performance. She has Pennsylvania and Maryland Medicaid Case-Mix expertise and experience in training skilled nursing staff on the Case-Mix Index (CMI) system.
With her long-term care background in survey, compliance and the MDS, Terry is instrumental in helping facilities succeed in the survey, Pennsylvania Medicaid Case-Mix system, the New Patient-Driven Payment Model (PDPM) and the RAI process. She enjoys educating the interdisciplinary team, nurses and CNAs on how their roles affect CMI, and to establish effective restorative nursing programs to manage CMI in low acuity settings. Terry conducts facility CMI analyses to identify strengths and weaknesses and has helped various facilities increase their CMI from one to ten points. Recently, Terry trained two interdisciplinary teams to develop and implement CMI optimization strategies. As a result, one facility's CMI grew from 0.95 to 1.04, and the other from 0.88 to 1.12.
Terry represented Pennsylvania as one of 16 Gold Standard Nurses in the country who participated in the Centers for Medicare & Medicaid (CMS) Minimum Data Set (MDS) 3.0 pilot program. When CMS implemented the MDS 3.0 in 2010, she trained more than 85 Pennsylvania, New Jersey, and Delaware RNACs. An RNAC training expert for 29-years, Terry developed a proprietary three-day education course. As a QAPI Certified Professional, she worked with Quality Insights of Pennsylvania to assist 65 nursing homes with their quality improvement processes and compliance systems.
Terry graduated from the Nursing School of Wilmington in Delaware. She is an AANAC-certified RNAC (RAC-CT) and Director of Nursing Services (DNS-CT). Terry is a recent Vice president of the Pennsylvania Association of Nurse Assessment Coordinators (PANAC) and is a well-known speaker for on compliance, MDS education, care planning and clinical reimbursement.